Laser Hair Removal & Electrolysis
Laser Hair Removal Frequently Asked Questions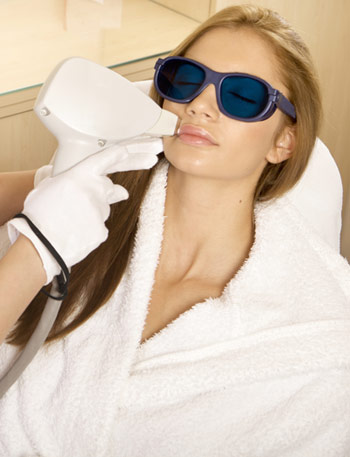 How many treatments are required?
The number of treatments required depends on the type of hair and the region being treated. This is due to the variation of the hair growth cycle in various regions the body. A precise cost and treatment estimate would be given at the initial consultation. Commonly, from 3-8 sessions are required.
Does it hurt?
Although topical anesthetic cream is available, most patients do not request or need its use.
How long does a treatment take?
The length of a laser session may range from a few minutes to two hours, depending on the size of the area being treated. More than one treatment may be required to complete large areas of the body.
How will my skin look after treatment?
The appearance of the treated area immediately after a laser session will vary from patient to patient depending on the extent of treatment. Immediate after-effects, if any, are minor. Most people return to normal activity right away. We will be happy to tell you more about your treatment and what you personally can expect during your free consultation.
Is treatment effective for men and women?
Yes.
Diode Laser Hair Removal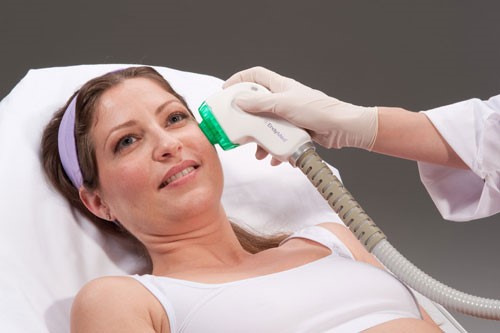 The Diode Laser is very effective for darker skin. It is comparatively less effective on finer, lighter hair. It has fast repetition rates and covers large areas and allows for fast treatment of larger body areas.
Which Fitzpatrick Skin Type is the Diode laser suitable for?
The Diode laser is mainly used for skin types I – III. But it can be used for other types of skin also.
What are the advantages of Diode laser hair removal?
The Diode laser features a longer wavelength and thus able to provide better results among dark-skinned people.
This laser provides safer and deeper penetration into the skin layer.
Large areas of the body tend to recover faster.
What are the side effects of Diode laser hair removal?
There may be some reddness and or swelling temporarily.
What are the different types Diode Laser Devices available?
The popular diode laser devices that are available in today's markets are as follows.
SLP 100, F1 Diode, MeDioStar, Light Sheer, LaserLite, Apex 800, and Epistar.
What are the specifications of the Diode Laser?
Wavelength: 800, 810 nm
Spot size: 9 mm
Fluence: 10-40
Pulse width: 5-30 ms
Repetition rate: 1  Hz
Electrolysis
Permanent Hair Removal
No more tweezing or shaving with the use of these two forms of electrolysis: High Frequency and The Blend
Contact Us for more information on any of our treatments!
Located in Vernon, BC and serving the entire Okanagan!