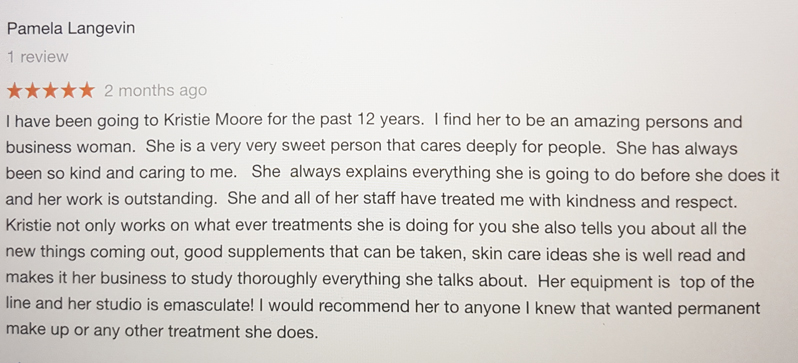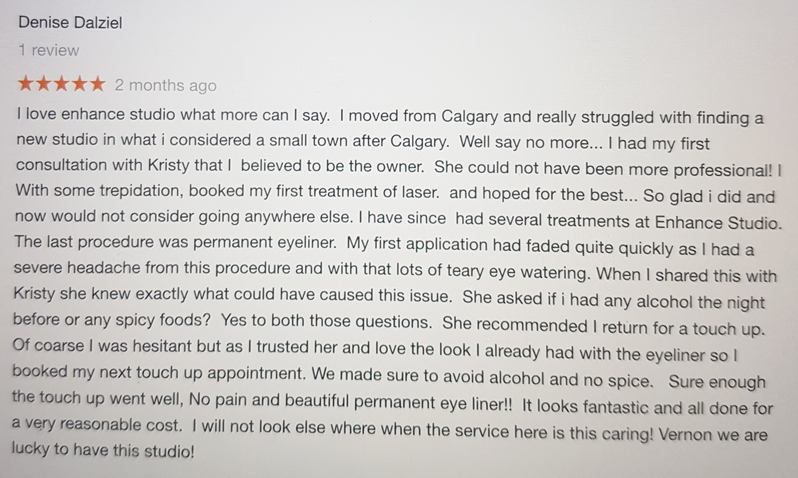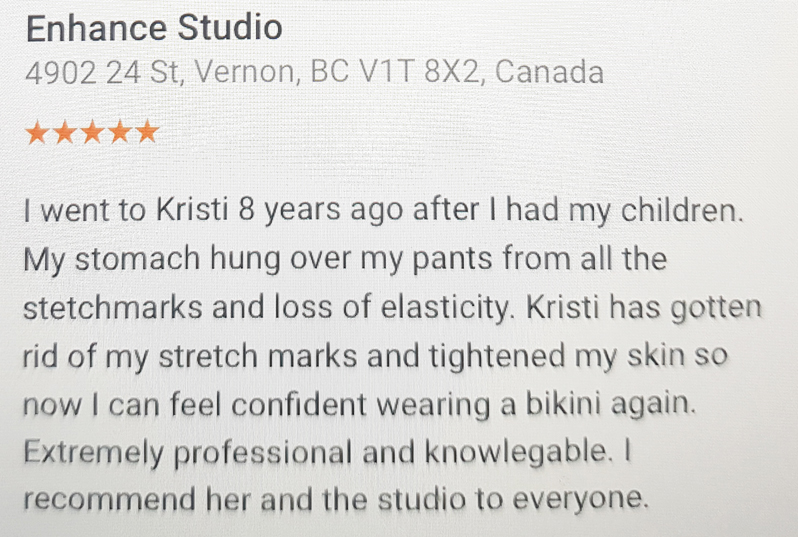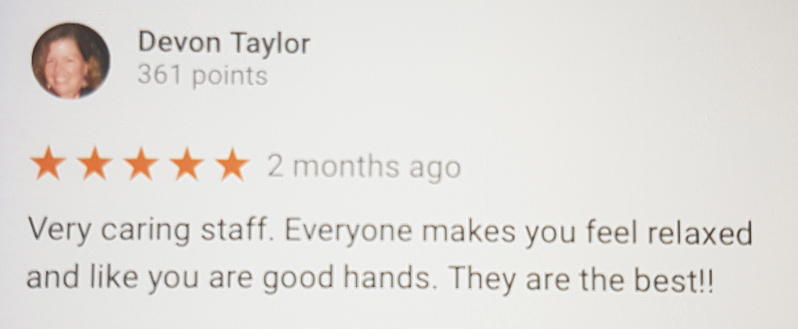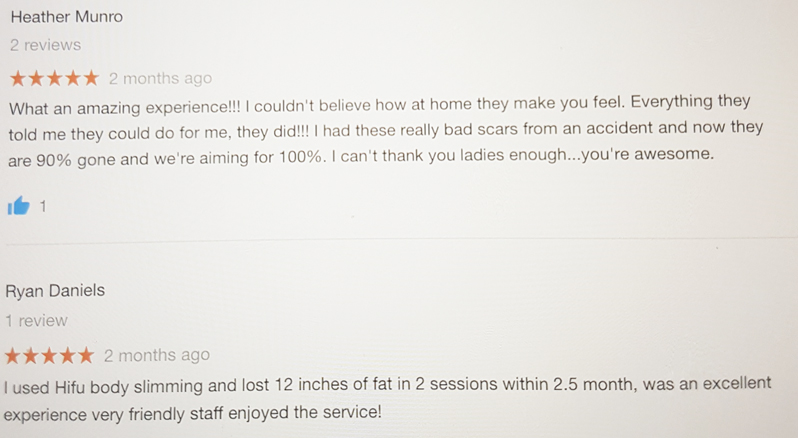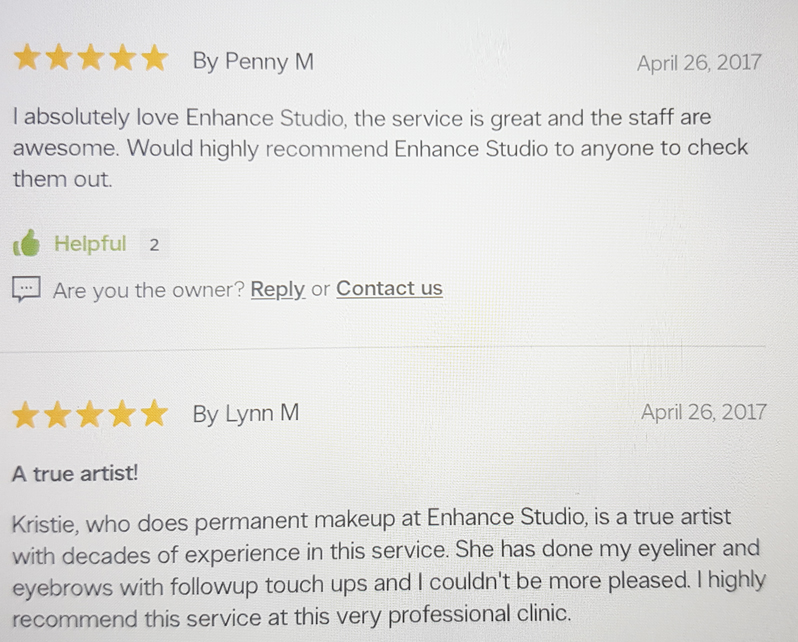 Katrina Proulx's Testimonials:
"Kat gave me a pedicure and it was awesome. Feet are soft and great job on the polish (not a lot to work with) but she made it look good!"
– Denise C.
---
"Kat is amazing at lashes! I opted for the more dramatic 3D set which look so lush that I am incredibly impressed! Having visited many local lash bars and salons boasting similar services, I have to say I am the most impressed by Kat's work! The technique of combining three or so ultra thin lashes to each individual natural lash creates that "3D" volume and the lashes are so light that it doesn't feel like I have heavy weight on my lashes! As a chronic lash trip wearer, I have more sparse natural lashes than I would normally have but after having seen Kat, you wouldn't even know I had sparse areas to begin with! And the added bonus? The dramatic set lasts a little longer than classic sets!
I am definitely happy with my service here today. It was well worth the trip all the way down to Kitsilano and I am definitely now a repeat client!"
– Elle S.
---
"I've gotten lash extensions more than a handful of times before Kat and each time I've walked out disappointed whether it was because of technique or customer service and at many times, both. This was extremely stressful considering the high values of these things. I was super nervous about getting them done once again after all the terrible luck I've encountered, but I am so happy to say I've finally found my perfect place! Kat is so sweet and professional. I would have never known how unnatural my previous lashes must have looked until coming to her. She knows exactly what she's doing!"
– Nicole B.
---
"I trust nobody else with my eyelashes!! When I get my lashes done, Kat makes sure I'm always comfortable, and is also very sweet. She makes the perfect amount of conversation (but I usually fall asleep anyways) and I always leave with beautiful (and amazingly priced) long lasting lashes. She really knows what she's doing and truly loves her work – and it shows."
– Alicia W.
---
"Kat is great! Her eyelashes last a long time and she takes the time to make sure your eyelashes look amazing before walking out the door. I also like the convenience of texting her to make an appointment. Highly recommend!"
– Bryarley G.
---
"I'm soooo glad I found Kat in Vancouver close to where I work and my place. She is THE BEST Eyelash esthetician in Vancouver, trust me I have been getting my lashes for 10 years, she is by far the best. (I've been to so many places for my lashes in town, I finally found my go to place-Kat's) She is very precise and you can totally tell she really takes time and never rushes to finish her work. And you won't have burning or stinging sensation in your eyes with her and lashes last way longer than any other places I've been to. Plus she is professional and at the same time a great/sweet person! What can you ask more? Breathtaking lashes which is also safe and last long, ohhh and unbeatable price like Pat said!
Thank you so much, Kat! see you next time :)"
– Miya K.
---
"I've been to three other places to have my lashes done and Kat is by far the best. Her lashes look the fullest while at the same time classy. Her service is exceptional and personal and her rates are surprisingly unbeatable…impressive considering the value of her work. Thanks again Kat!"
– Patricia K.
---
"Amazing job on my eye lashes! very attentive to client's needs. Polished work, nice music, great person!"
– Val T.
---
"I've been getting my lashes done by Kat for over a year and I will never go to anyone else! The service itself is immaculate- my lashes get complimented all the time and they last me at least a month. They always look perfect and never unflattering or fake. All the prices are very reasonable considering the high prices they charge at other salons. To top it off Kat makes you feel so comfortable and at ease. She is simply the best!"
– Surya K.
---
"I've been going to Kat for two years on and off now. I highly recommend her services. Her attention to detail is above and beyond making the lashes last a long time. They appear full and long while not being overboard. All in all great services and great esthetician!!!"
– Shay M.
---
"You can stop looking for other lash/wax/nail places now. Kat's work is FLAWLESS and if you combine that with her professionalism, phenomenal prices, and personality- why would you even look anywhere else? Just trust me when I say, Kat is the best in town. Don't waste your time or money anywhere else."
– Chelsea K.
---
"The best thing I ever did was get eye lash extensions, I constantly get compliments and feel like it opens up my eyes totally. The next best thing I did was find Kat at Kat's Spa Services!!
It seems like we are constantly getting something "done". Manicures, Pedicures, waxing and plucking – so the last thing we want or need is one more appointment every few weeks!! But Eye Lash Extensions will seriously change your life. Never buy mascara again! and I do manage to have them last at least four weeks.
Kat makes them look so natural, she takes great care to make sure they look great. I am totally addicted and recommend Kat to everyone!! You will love it honestly!"
– Kathryn F.
---
"Kat does an amazing job with eyelash extensions! I have been going to her for almost a year now and I always leave so happy with the job she has done! I definitely recommend her to everyone!"
– Hayley L.
---
"This was the first time getting my lashes and Kat was so helpful and friendly. She nailed the look that I wanted and was so easy going. Would definitely go back again and recommend her."
– Chelsea B.
---
"Excellent service. Kat is very good at what she does. Even though the whole process is time consuming requiring great patience and a steady hand I felt the time went by quickly and the end result was very much to my liking. I am very impressed with the work Kat has done and will be seeing her again."
– Karen G.
---
"Katrina is very kind, patient, and professional.
I am sure with my fluttery eyes, eyelash extensions are probably more difficult to apply, but even so she did an amazing job and I received many compliments on them. Katrina takes the time to explain everything about extensions and answered all of my nervous questions happily, not to mention you cant beat her price ( unless you want your eyelashes to fall out) I highly recommend her and will never go to anyone else for my eyelash needs. This comes from a anxious girl with sensitive skin, aka High Maintenance Client."
– Jennifer R.