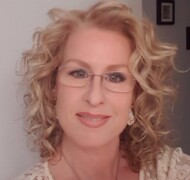 Kristie Moore
Owner/Director
Diplomas and/or Certification in;
Para Medical Aesthetician
Electrology
Electrocautery
Permanent Make Up
Laser Technician-IPL, Diode, Q switch yag, CO2 fractional & Radio Frequency Accredited Instructor
Private Career Training Institutions Agency (P.C.T.I.A.)
Certified Counselor specializing in Post Traumatic Stress Disorder, PTSD
(WCB claims only)
At the age of 9, Kristie had an interest in the skin care industry. She had started providing facial treatments for her little friends. At age 16 she was selling a natural make up line and by 22 was trained as a professional electrologist. At 23, she opened her own business and that was the beginning of her quest to assist clients in feeling content in who they are and how they see themselves.
Since 1988, Kristie has continued with her education and went on to grow the business providing all forms of corrective therapies as well as writing and instructing an accredited Para medical esthetic course.
Kristie believes that clinical treatment can produce dramatic changes to the skin and feels that it is mandatory to couple treatment and homecare maintenance together. With that said, 20 years ago, Kristie in conjunction with a professional lab created a scent free pharmaceutical grade, organic skin care line called Make Scents Skin Care. To date they have developed over 25 products to aid in the delivery of vitamins and minerals to supplement overall skin health.
As this industry is never static, education and knowledge will always be in the fore front of keeping Enhance studio current and progressive and that is our commitment to you as our clients.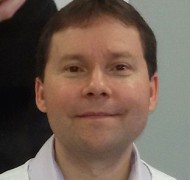 Dr. Ray Lendvai
Naturopathic Physician
Dr. Ray Lendvai is a graduate of the Canadian College of Naturopathic Medicine (1991).
In 1995, Dr. Lendvai travelled to India for a six month internship / study program at the National Institute of Homoeopathy in Calcutta. While in Calcutta, Dr. Lendvai studied and worked with several modern day masters of Homeopathic Medicine.
At present, Dr. Lendvai is the medical director of the Vernon Integrative Family Medicine Clinic and provides the following natural therapeutics:
Naturopathic Medicine
Homeopathic Medicine
Traditional Chinese Medicine
Acupuncture
Allergy Testing and Desensitization
Nutritional and Lifestyle Counselling
Chelation and I.V. Therapy